URGENCI, the CSA international network, has for main objective to build a space for sharing, discussing and analysing the Community Supported Agriculture practices and strategies. Its leading activities consist in connecting initiatives, formalizing the CSA hand-on experiences and developing an appropriate advocacy work.
Indeed, THERE ARE THINGS ONLY AN INTERNATIONAL NETWORK CAN DO!
The International CSA network is the most appropriate space to:
Promote the CSA concept as widely as possible;
Facilitate exchange between existing partnerships and share best practices;
Increase the mobilisation of local networks, share tools and strengthen their viability;
Coordinate actions at international level and facilitate global coherence of the project;
Develop dialogue with public institutions.
>>> M E M B E R S H I P    C A M P A I G N    2 0 1 8  <<<
GET INVOLVED!
> Your membership fee :
Increasing membership is a crucial challenge for an organisation like URGENCI: apart from the financial dimension of this support, large membership is a precondition for designing efficient advocacy actions.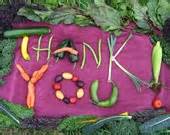 Your contribution is needed to support our actions.

Becoming a member offers a range of rights: participation in dissemination missions, financial support for/free access to URGENCI's events. Join the network to share with us this wonderful experience of disseminating the CSA spirit at the world level and build up a strong CSA movement!
Fill up the membership form! If you are either a local group (CSA, Teikei, AMAP, etc.), a CSA regional/national network or any other civil society organization interested in joining Urgenci as affiliate member, an individual willing to become an active member, please use the following membership forms:
The form must be sent, either to: URGENCI, Maison de la Vie associative, Allée Robert Govi, Aubagne, France or to contact@urgenci.net .
HOW TO PAY?
By bank transfer or paypal! Or sending us a check to Urgenci, Maison de la Vie Associative, allée Robert Govi, 13 400 Aubagne – France…
Download here are our bank details.