Advisory committees, set up during the Beijing General Assembly, November 22nd, 2016
       — EXPERIENCE SHARING:
The main aim of the working group is to strengthen the experience sharing within URGENCI and to achieve this goal, three main actions were identified:

Organise more face-to-face meetings, and more focused ones: Farmer to farmer, network to network, or regional meetings should be intensified, as well as URGENCI should be as much as possible represented at allies' meetings and also URGENCI observers on regional CSA meetings should disseminate URGENCI message.

Multiplying experience sharing on different levels: A Mentorship program and a contact directory could be set up and within continents or countries, there should be similar programs replicating the European experience sharing projects.
Increase participatory methods, both on a permanent basis and during our face-to-face meetings:We should use online tools that allow us to have a long-distance dialogue and webinar technology can allow us to organize seminars on a regular basis. Our events could be even more participatory and case studies can be shared widely, through films, photos (to avoid language barriers) radio interviews etc.
If you are interested to join to this working group and support the above mentioned aims and actions, please contact Zsófia Perényi – zsofi(at)tve.hu
— ADVOCACY
It has been designated is one of Urgenci's key objectives. It involves advocating and working for policy at all levels – Local Authorities, national governments, and International Institutions (European Union, Committee on World Food Security and Nutrition…) that supports small-scale food producers in such a way that it empowers and facilitates those involved in Community Supported Agriculture and Fisheries – producers and consumers alike.
Urgenci's advocacy officer: Isa Álvarez – isa.urgenci(at)gmail.com
— COMMUNICATIONS:
As an international network teeming with diverse projects, communications is a key focus area for Urgenci.  At the 2015 General Assembly a team was establishe
d to develop and execute a dynamic communications strategy to improve systems that will inspire and connect work around the globe. The communications working group plans to improve systems and structures currently in place such as the Urgenci website and social media presence, enhance internal communications, and launch new communications projects to better connect and engage Urgenci members.
Improvements will focus on structures for original content contribution that allow more input from a diverse group of CSA practitioners and advocates around the world. New project focus will be the creation of a book featuring CSA around the world edited by Elizabeth Henderson with content sourced from the international Urgenci community. The overall goal of communications working group initiatives is to make the current work of Urgenci and CSA practitioners more visible to encourage replication and share accomplishments. Here's to positive communications!
IC contact: kieram(at)gmail.com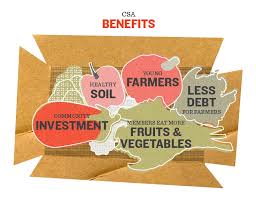 — FINANCIAL SUSTAINABILITY
is a top priority for Urgenci. It is equally crucial to reinforce its independence, and avoid depending on any single specific source of funding. This Advisory Committee on "Financing Urgenci" will bring together ideas and support from all over the world, and explore different options to reach the goals we collectively define. Membership contributions, private donors, region-focused foundations are some of the possibilities to be collectively examined by this Committee.
Please contact: jocelyn.parot(at)urgenci.net

— TOOLS – RESOURCES- RESEARCH:
Following the agreements of Urgenci's general assembly, this working group will coordinate the production and dissemination of knowledge about Community Supported Agriculture, connecting it with solidarity economy and food sovereignty.
Research is a key activity so as to increase visibility and deepen insights regarding CSA initiatives, their modalities, strategies and impacts around the world. Scientific research may describe, demonstrate and eventually strengthe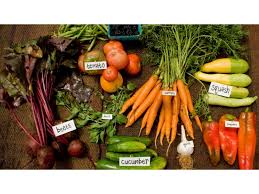 n the sustainability and social benefits of alternative community based food strategies in comparison with industrial agriculture and food chains.
Tools and resources derived from research and from best CSA practices are necessary to support educational and training processes with groups. Ideally, these instruments should be designed and produced to meet specific needs and contexts of participants and projects, to which the Advisory Committee must respond accordingly by providing advise and support.
Coordinators: Josefina Cendejas Guízar – josecend(at)gmail.com
Yoshikawa Narumi – hanapic.naru(at)gmail.com