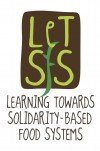 Learning Towards Solidarity-based Food Systems is an international project funded by European Commission within the Life long learning scheme, programme Grundtvig. The target of the project is to provide adult learners international experience and skills related to the development of solidarity-based food systems, Community Supported Agriculture in particular and to motivate them to use obtained knowledge and skills towards spread and development of CSA and other solidarity-based food systems in their home countries.
On this page you can find:
Partnership
Project is carried out by 7 partners
Tranzicijska Pula (Croatia), KomPot, o.s. (Czech Republic), Solidarische Landwirtschaft e.V. (Germany), Association of Conscious Consumers (Hungary), Associazione La Città del sole – Amici del Parco Trotter – onlus (Italy), Associazione Culturale Cascina Santa Brera (Italy), Instytut Globalnej Odpowiedzialnosci (Poland) and Miljöförvaltningen Malmö (Sweden).
The project is implemented with financial support from the European Commission. The content of this document is limited to the author's view, the Commission can not be held responsible for the information presented.