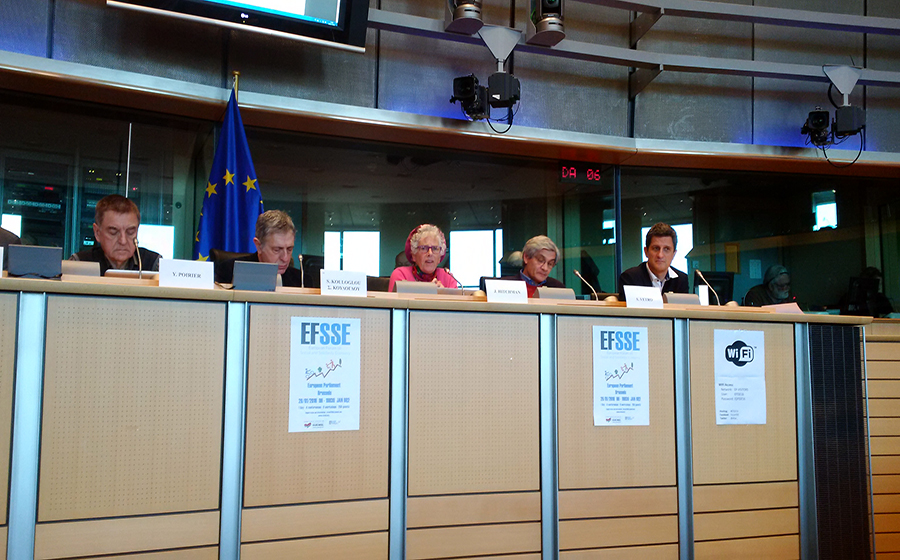 Urgenci at the European Parliament with RIPESS EU
The European Forum on Social and Solidarity Economy: RIPESS Europe had a major presence and made a strong contribution to both plenary sessions and workshops.
http://efsse.org/
Input by Urgenci included some aspects on social innovation, solidarity economy and food sovereignty. The European Union's approach to agriculture and food almost totally overlooks the importance of social innovation linked to solidarity economy and food sovereignty. Yet there are several aspect that need to be taken into account:
There is an embryonic emergence of Local Food Policy Councils at Local Authority level to develop coherent sustainable local food systems that include a solidarity dimension, are fully participatory and are governed by CSOs together with Local Authorities.
Such structures enable civil society's interests -peasant farmers, conscious consumers and institutions to work together towards solidarity local procurement and also making an alternative sustainable, local, solidarity-based offer of food available to inhabitants, and linking urban and rural inhabitants. One key aspect of this is Community Supported Agriculture. Urgenci, the global CSA network has been working at European level on a project to further local Food Policy Councils.
Another aspect of social innovation that links solidarity economy and food sovereignty in CSAs is the possibility of sliding scales of payment based on CSA members needs. This is practiced in many CSAs throughout Europe, using diverse approaches. Food in this way becomes part of the Commons and not a commodity. This is also part of the principle of agroecology, as witnessed in the Declaration of the International Forum for Agroecology in Mali in February 2015.