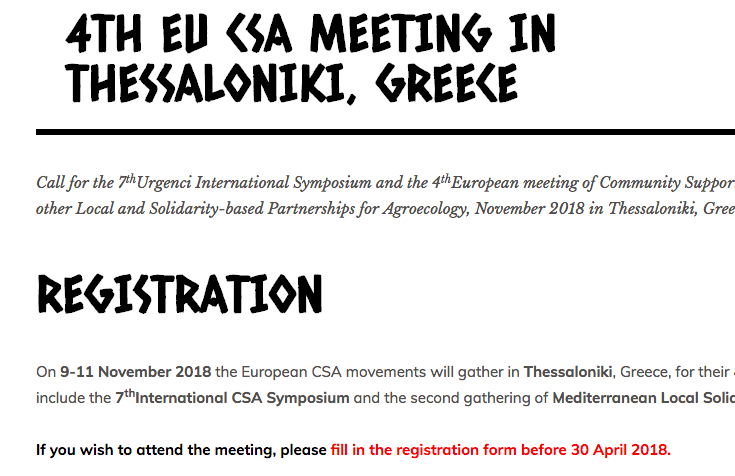 CSA beyond borders – Register now!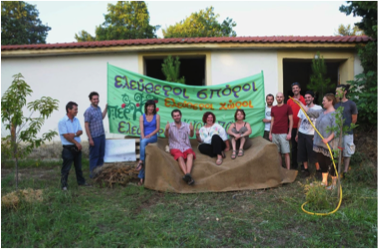 On 9-11 November 2018 the European Community-Supported Agriculture movements will gather in Thessaloniki, Greece, for their 4th European Meeting. The "CSA beyond borders" event will be expanded to include the 7th International CSA Symposium and the second gathering of Mediterranean Local Solidarity Partnership for Agroecology.
If you wish to attend the meeting, please fill in the registration form before 30 April 2018.