By Zsofia Perenyi, URGENCI Special Envoy on Education

The 5th Module of the CSAct training programme was tested in Hungary in May. It focuses on the question of financial viability of CSAs. Training participants were motivated to learn about the concept and were especially interested in discovering the financial aspects of CSA initiatives.
In Hungary there are about 20 CSA farms with communities that are mainly coordinated by CSA farmers. So the Hungarian organisation TVE (Association of Conscious Consumers) decided to place special emphasis on the involvement of consumers in addition to the main topic of the module, the financial aspects of CSAs.
As training participants were newcomers, the training started with some basic information on CSA (definition, principles, process, main roles etc.). A real additional value was that Zoltán Lengyel from the Hungarian Táncoskert who is a CSA practitioner farmer and a mentor in the European CSA network also joined and introduced his CSA. He spoke really honestly about the first steps and the financial aspects of working with a CSA farm and community. He explained how difficult it is to find seasonal workers in Hungary, and why it is so positive that a core group of his members are prepared to discuss the main strategic and organisational questions with him.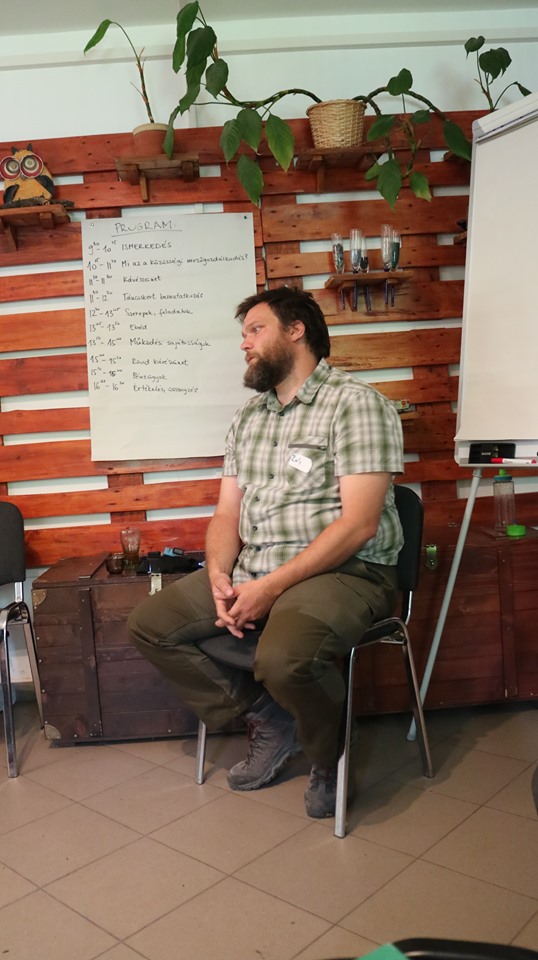 What was the main conclusion? Well, we cannot hide the fact that at the moment no CSA in Hungary can guarantee the farmer(s) and worker(s) a decent living for a fair amount of work. They are real CSA superheroes who are working beyond their limits for the communities. We believe that a more conscious way of planning and the involvement of consumers can help to solve this dilemma. We are determined to address these issues now, working jointly with the new training participants.