By the International Committee of URGENCI, 22 February 2021
Community Supported Agriculture (CSA) is the name we give to a diversity of approaches that all aim to strengthen direct farmer-eater relationships. This includes sharing risks and benefits. This is the essence of CSA.
International CSA Day, what is that?
#CSADay was first launched in 2015 by Small Farm Central as a sign-up day in the USA. Since then, CSA has continued to grow as a truly international phenomenon, with initiatives on all continents mobilising well over 2 million consumers.
The International #CSADay is celebrated on the 22nd of February.
URGENCI is the international organisation that facilitates connections between existing national and local CSA networks through the shared belief in the core values of Agroecology: Food Sovereignty, Solidarity Economy and Biodiversity. URGENCI also supports the building of new regional and national CSA networks.
URGENCI's renewed Memorandum of Understanding with the Food and Agriculture Organization (FAO), as well as the International Symposia, the European Meetings of CSA Movements and Mediterranean Meetings of Local Solidarity-based Partnerships for Agroecology are living proof that #CSADay must be international!
For many thousands of farmers around the world, #InternationalCSADay can bring about real change: sign up and support your local farmer!
And why not take advantage of CSA Day to speak to your neighbours, friends and colleagues? And if there is no CSA near you, create your own CSA in 2021 with the support of your regional or national network!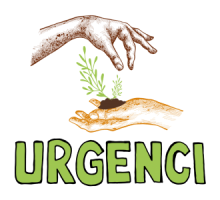 International CSA Day, what is happening around that day?
Here are some activities foreseen in the framework of #CSADay and #CSAWeek.
In the USA, the CSA Innovation Network is going one step further and even organizing a #CSAWeek (22-28 February):
https://www.csainnovationnetwork.org/csa-week
This year, the thematic focus in Hungary is the resilience of CSA initiatives in times of crisis. The results of URGENCI's report "Enacting Resilience, the response of Local and Solidarity -based Partnerships for Agroecology to the Covid-19 crisis" will be shared: https://bit.ly/3kfhjvX
Here is a list of some Czech CSA films with English subtitles:
In Ukraine, on the 27th of February, there will be a major "Launching CSA in Ukraine" conference with speakers from various horizons, including the German network Solawi: https://bit.ly/2ZsvHHq
URGENCI will also host a webinar on Land Policy for an Agroecological Transition in Europe, with Benoît Biteau, Member of the European Parliament, and Guillaume Cros, from the European Committee of Regions, and voices from peasant organisations and civil society: https://bit.ly/3ubX8n5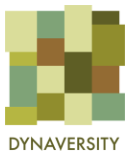 International CSA Day, what do we gain?
URGENCI and its allies have been very active in producing communication materials lately, and there are plenty of new materials to share, in particular on 2 topics, where CSAs are very active: cultivated biodiversity and access to land.
Regarding cultivated biodiversity: URGENCI is happy to publish the results of the research conducted in 2018-2019 on CSA and cultivated biodiversity: https://urgenci.net/csa-and-cultivated-biodiversity-a-missed-rendezvous/
A lot of updates to the Dynaversity website were made recently, in particular:
–       Publications: have a look at this updated section, with many interesting materials. The last products uploaded are two manuals on Community Seed Banks.
http://dynaversity.eu/publications/
–       Blog:
–       Case studies:
http://dynaversity.eu/case-studies-full/
You can also view 10 newly published videos on URGENCI TV, our video channel, about on farm management of agrobiodiversity, farmers' rights and the role of CSA in cultivated biodiversity (on the playlist called "tutorials"): https://www.youtube.com/watch?v=8cB4kojNUqY&list=PLUyT7_Ad3oJJ9PSnkZDZoNYio0WK9_1g0
On the same channel, you can also select the playlist "webinars" and watch all the webinars organized by the consortium "Collaborative Learning about Innovative Land Strategies": https://www.youtube.com/watch?v=Mbm5zpyiu-A
To learn more about CSA in different parts of the world, check out our newly created URGENCI CSA Map: https://urgenci.net/csa-map/
You can read articles about the history and situation of the CSA movement in different parts of the world.
If you want to learn more about how to start or consolidate a CSA, visit URGENCI's hub: https://hub.urgenci.net/. You will find tutorials, recorded webinars, booklets, trainer's guides and other relevant materials there to help you.
Photo credit courtesy of Jocelyn Parot.
Press Contact: Jocelyn Parot, jocelyn.parot@urgenci.net
Social media : @urgenci1 on Twitter ; "Urgenci, Community Supported Agriculture Around the World" on Facebook.
#InternationalCSADay
#CSADay
#CommunitySupportedAgriculture