Join our next webinar, Thursday 13 October, 1800-1930 CEST (UTC+2)
Languages: AR, EN, IT, PT, FR, ES
Registration link: https://bit.ly/3fFXJKI
With experienced advocates from Croatia, Spain and Italy: Suncana Pesak (HSEP), Isabel Alvarez Vispo (URGENCI), Elisa D'Aloisio (Il Molinaccio al Rio Chiaro).
This webinar is organized in the framework of the Mediterranean Caravan of Agroecology -project, which brings together Agroecology farmers, community organizers and activists from many different countries from the Mediterranean Basin.
Agroecology is widely defined as a science, a set of agricultural practices and a social movement all at once. As a science, it encompasses the interactions within and between natural ecosystems. As a set of agricultural practices, it relies on the in-depth knowledge of natural ecosystems to develop ecological production patterns that regenerate the environment. As a social movement, it strives for common goals in an endeavor to change the whole food system. This is why agroecology is as much about engaging with policy-makers, campaigning and  demonstrating, as it is about cultivating the land.
But concretely speaking, what does it mean? How can we make sure Agroecology is not reduced to a set of weak technical standards? How can we reassert the social and economic dimensions of Agroecology?
We want to see how policy-making can be influenced in the Mediterranean context. Of course, the policy-making landscapes are extremely heterogenous in the Mediterranean Basin and there are no ready-made methodologies that could fit every country or context. But we still believe that common issues and common key messages can be developed.
We will explore this question with Sunčana Pešak, a program coordinator in the Croatian Organic Farmers' Associations Alliance, Elisa D'Aloisio, a full-time farmer and an advocate for the food sovereignty movement from Italy, and Isabel Alvarez Vispo, an Agroecology trainer and researcher, and the current President of the International Committee of URGENCI.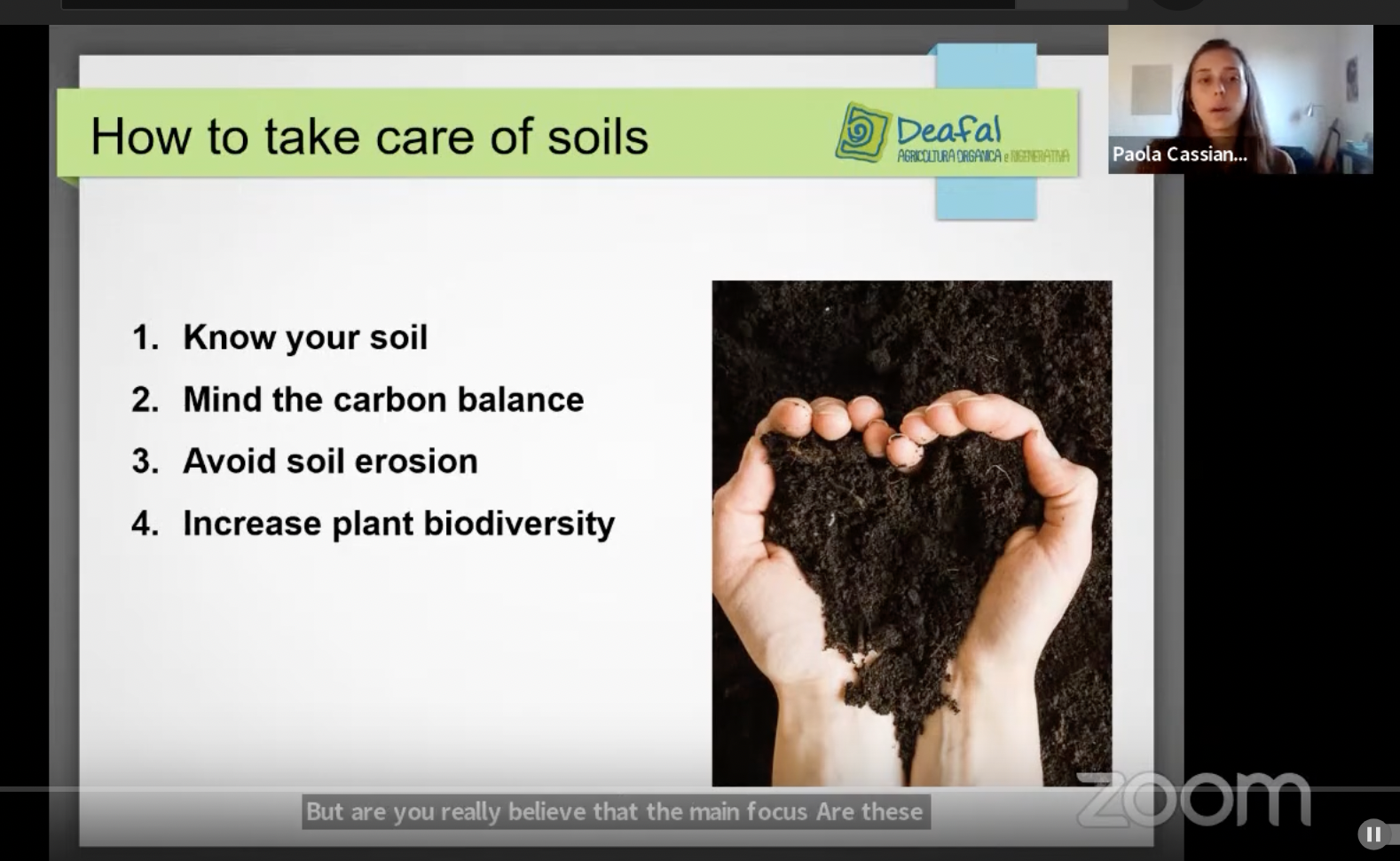 Deafal ONG Buğday Ekolojik Yaşamı Destekleme Derneği Hrvatski savez udruga ekoloskih proizvodaca – HSEP Caravana Agroecológica – Portugal Ekspedicija Agroekologija
Did you miss our last webinar on Soil Fertility and Water Management?
Check out the recording of the event here, developed within the project: Mediterranean Caravan for Agroecology. You can also access a replay of the webinar in English, Portuguese, French, Arabic, or Italian that are posted in separate versions on the Urgenci playlist on YouTube!