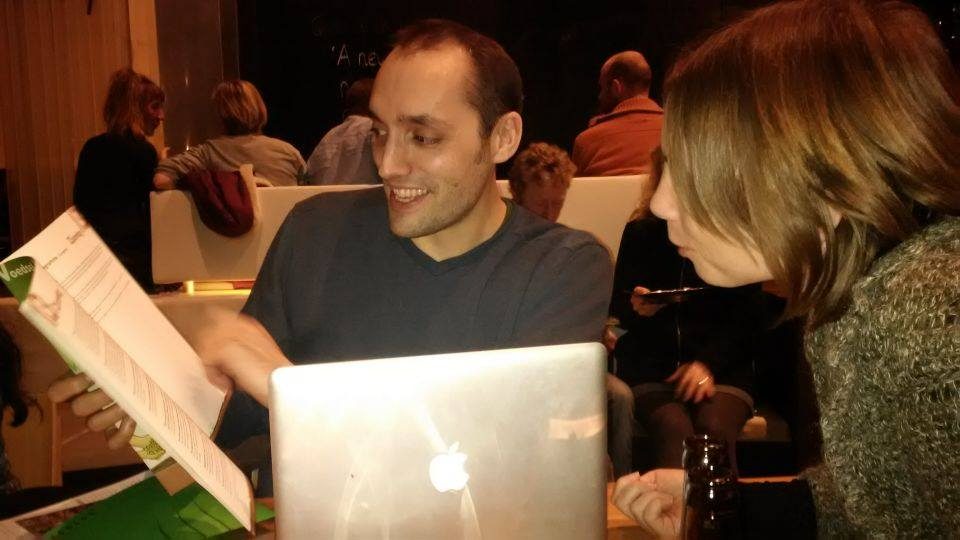 The ISS meeting in The Hague and Wageningen Voedsel Anders
I first followed the ISS meeting in the Hague 2 years ago, scheduling time to watch the live streaming from home. It was an interesting and well-spent couple of days. When I spotted the call for papers this year in December, I submitted it to the International Committee, who overwhelmingly felt it was a worthwhile event in which Urgenci should participate. So encouraged by everyone, I sent off a paper written a year ago for TNI, that was accepted.
Although the event is free, and I was hosted in solidarity accommodation, and well fed, all participants and speakers paid their own airfares. Urgenci generously agreed to cover my fare to The Hague.
There were many speakers, from Olivier De Schutter – always such an amazing person to listen to – speaking about the need to relocalise our food systems and the economy in general – Peter Rosset on Agroecology (what else?), Antonio Onorati, Mariam Rahmanian, and many more. The most moving moment was when *** from Korea spoke about how her father, member of the Via Campesina was attacked by police using water canon and tear gas during a peaceful protest, and has been in a coma ever since.
Over lunch on the second day, those of us involved in the CSM workgroup on Connecting Smallholders to markets had a group meeting with Jan Van Douwe, who will certainly come to Rome to input at the consultation in April. It is very important to document what has until now been invisible on alternative markets if we wish to be credible and taken seriously by those States and economists for whom "the market" is all about trade rather than feeding people locally.
It was a rare moment of listening and learning from many new and also old friends, and a well worthwhile meeting. It is also important for Urgenci to speak at times in more academic and learned circles!
A week later, the Voedsel Anders (alternative food) meeting took place in Wageningen University. Wageningen  is not known for alternative agriculture; on the contrary, it has historically been a mainstay of conventional agricultural methods, and the voices of the alternatives are few and far between. But that too is changing.
The Nyéléni Europe Coordination Committee held a meeting on the first evening and the following morning, while Joyti Fernandes and others spoke in rousing plenary speeches.
Jocelyn Parot, our amazing General Secretary was also a plenary speaker in the final session, and painted a great picture of CSA across Europe, with the first results of our mapping hot off the press.
Another interesting moment for Urgenci was that there was also a conversation in a workshop of CSA/CSF. So an opportunity to discuss the idea of a community supported fisheries network in Europe hosted by Urgenci.
It was a useful moment for working towards our next Nyéléni Forum, as well as meeting some of the same and many new people. Advocacy is also about networking!
Judith Hitchman