Urgenci's next General Assembly (GA) will be held on November 22nd, 2015 following our International CSA conference and farm visits in China. The goals of the GA are to assess activities carried out since the last symposium in California in 2013, conduct elections for the next International Committee, and chart the course of the organization for the next two years.
Urgenci seeks your input to best utilize our limited GA time and to ensure that voices from throughout the CSA community are represented at this critical moment of strategic thinking. Please take a few moments to communicate your ideas, suggestions, and priorities for work Urgenci should conduct to strengthen and grow the international CSA community.
Below you'll find several questions that will help us better understand your work, get a picture of the global solidarity economy movement, and build the future of Urgenci on the needs and priorities of our international community.
"Full Harvest" version, if you are network -minded and want to make a detailed contribution to defining Urgenci's orientations: http://bit.ly/1Lwp7nf (15 to 20 mn).
"Quick Pick up" version, if you're too busy on the farm or with your CSA group: http://bit.ly/1IAbSfh (5 to 10 mn).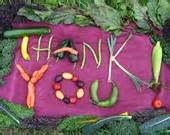 for your contribution! and please help us to circulate these links as widely as possible.