On Saturday May 13th, 2023, we took part in the General Assembly and annual celebration of Les Paniers Marseillais (PAMA – a CSA network in Southern France) where we presented educational material created within the MedCaravan Erasmus+ project and welcomed other partners from the Mediterranean to present their agroecological initiatives. The event was hosted by Les Jardins d'Haïti, a retirement home for elderly people in Marseilles.
The morning  welcomed visitors with a producers' market, stands of local associations and different activities for children and adults. URGENCI also staged a small installation featuring extracts from interviews conducted with 8 producers from the PAMA network. This installation will be available online soon.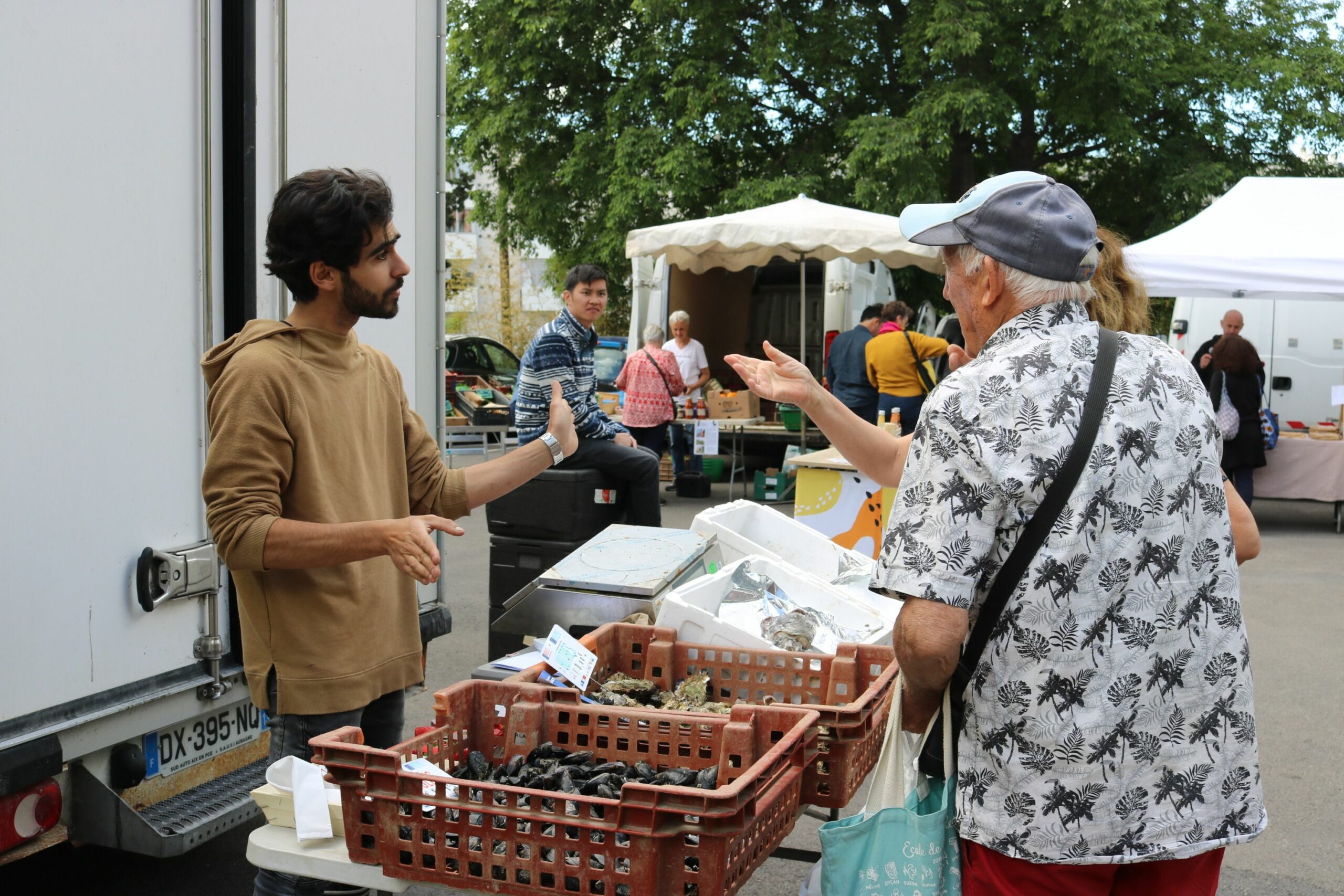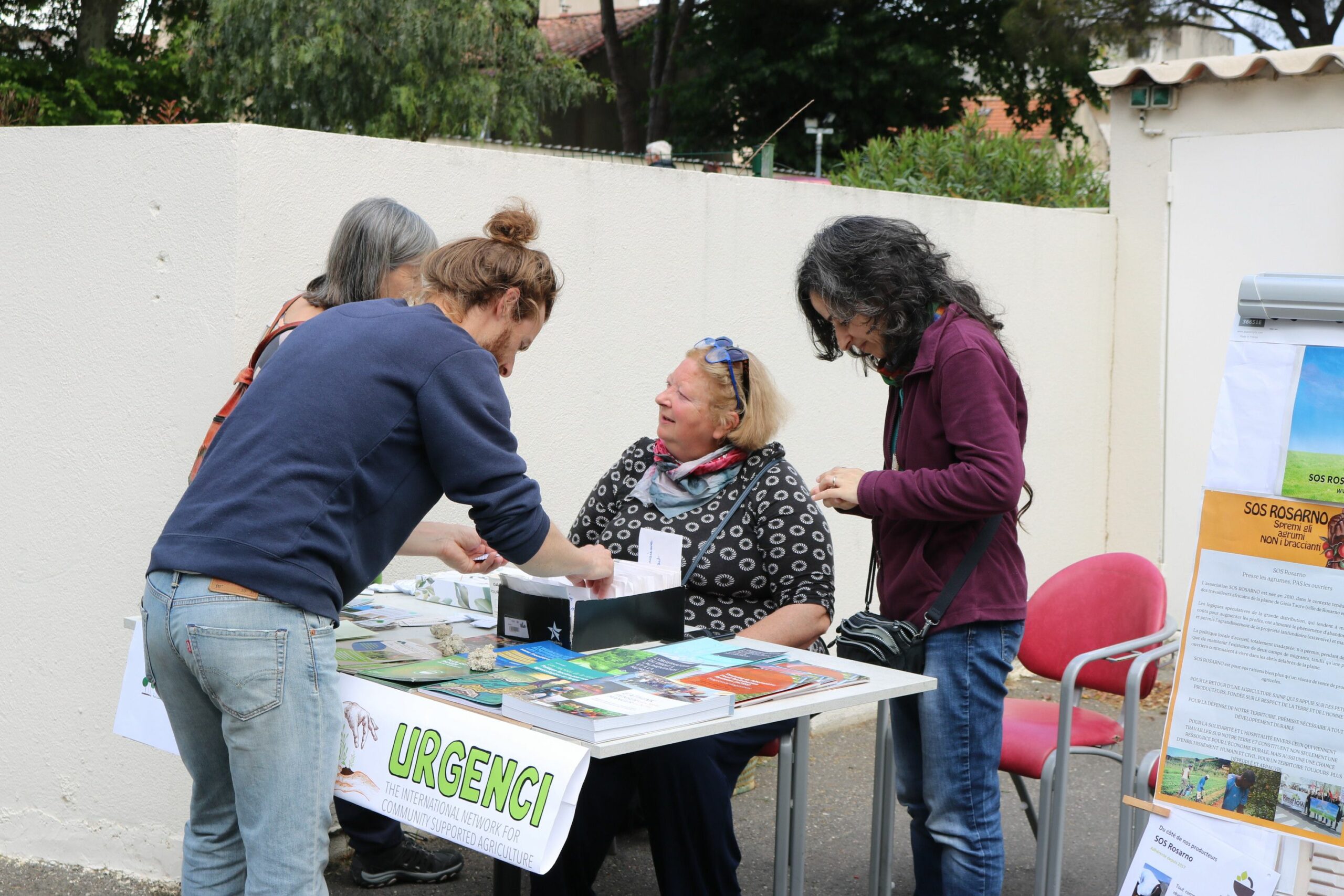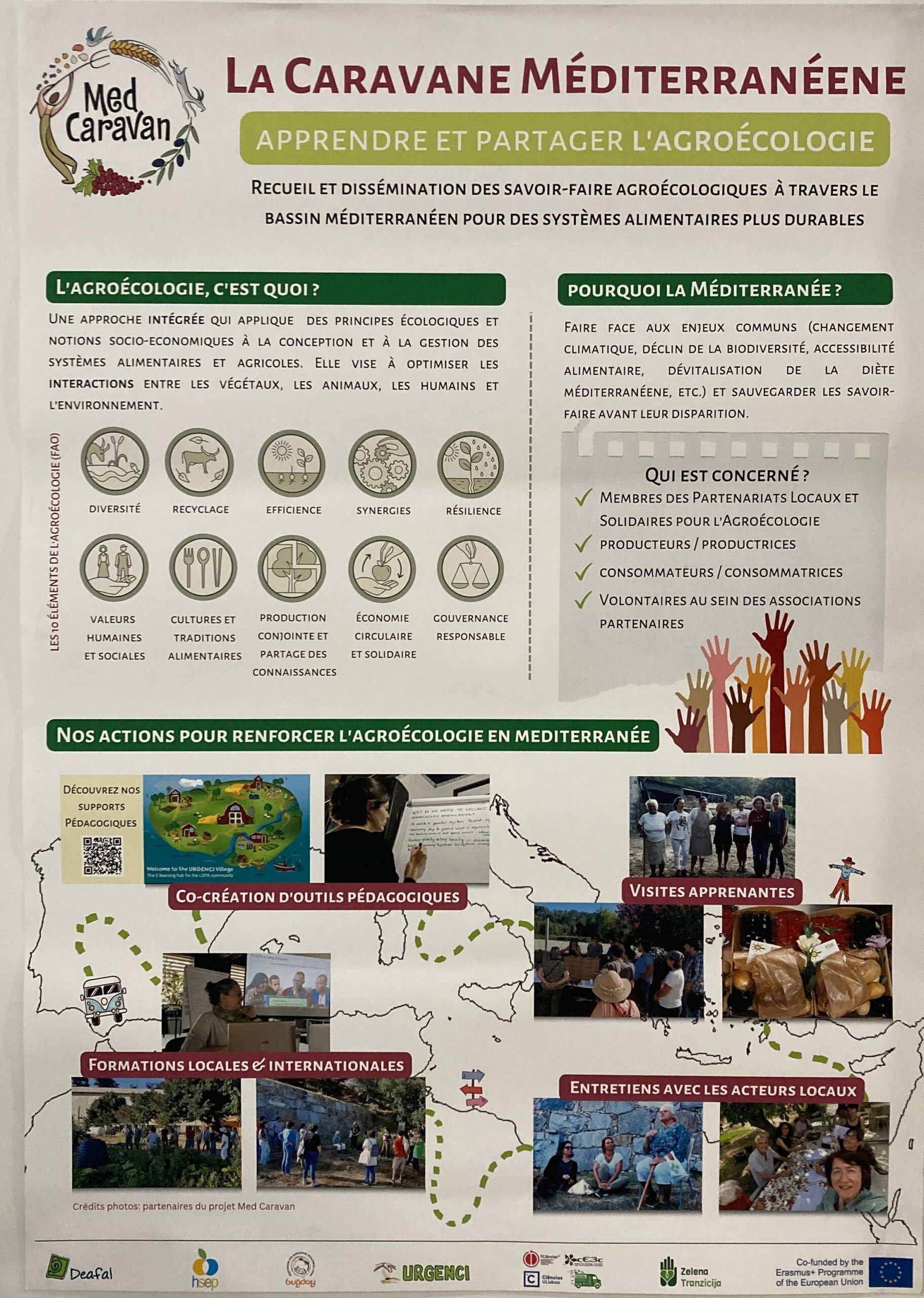 After lunch, the PAMA General Assembly was held and was followed by presentations under the title "Agroecology in the Mediterranean."
Rita from URGENCI presented the MedCaravan project and its outputs, as well as the results of the qualitative survey she conducted with PAMA actors in 2022. She then invited one of the livestock herders she had interviewed to share his agroecologocial practices, with a focus on adaptation to climate change and input reduction. Muriel Siala from the Tunisian Permaculture Association then presented the Citizen Food Network, a project built on a participatory guarantee system (PGS) linking agroeocological producers with consumers. This launched an interesting debate around PGS and about whether and how it could be adopted by PAMA.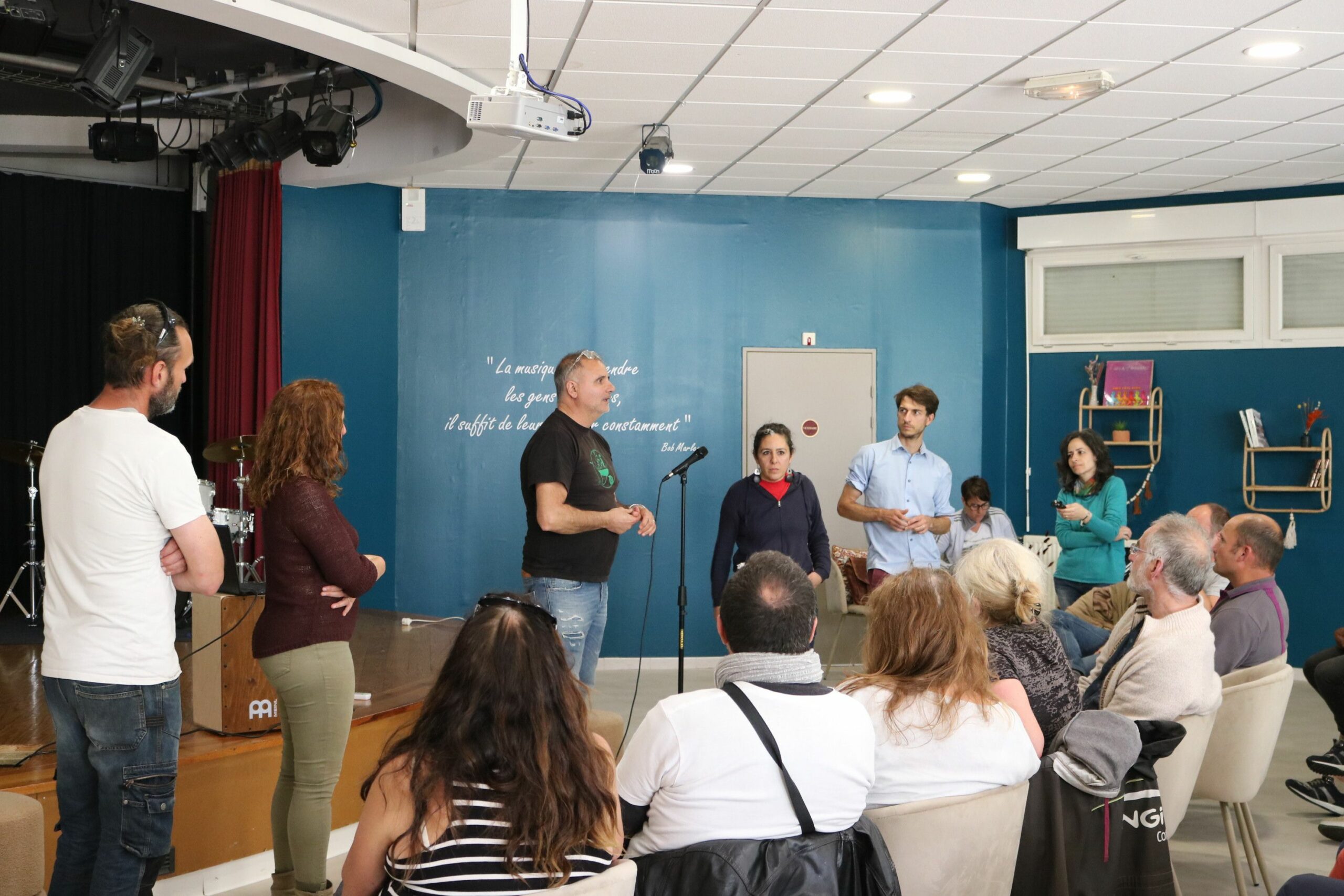 On Monday May 15th, les Paniers Marseillais organized a small follow-up gathering. Guiseppe Pugliese of SOS Rosarno (Italy) explained how, together with the Mani e Terra cooperative, they are leveraging their solidarity based marketing channels to support migrant workers in citrus and olive orchards in the Calabria region by securing decent wages and working conditions, in the face of Mafia-backed violence.
Additional photos from the event are available on this link.
Stay tuned to the MedCaravan hub to check out the audio-visual and educational material that are being produced within the Med Caravan project for collecting and disseminating agroecological knowledge across the Mediterranean.
Photographs by Alexis Baghdadi.