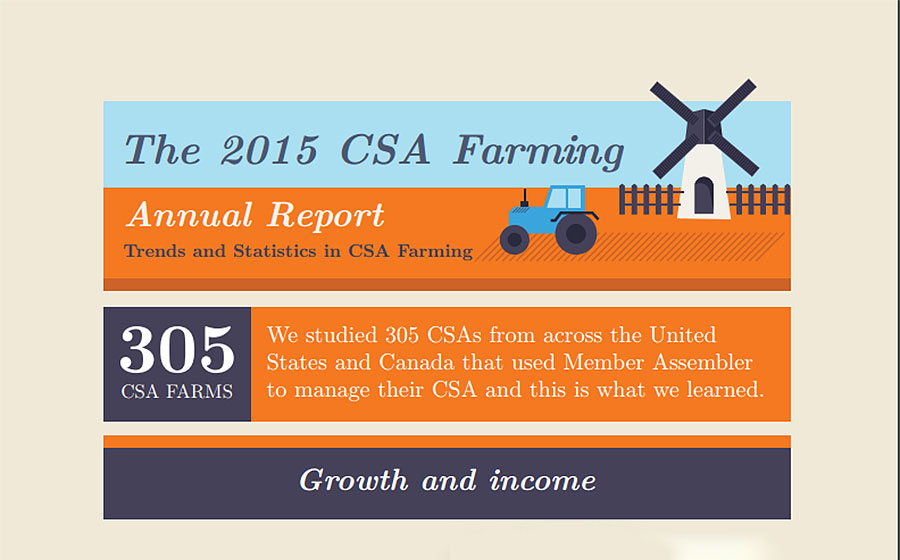 The 2015 CSA Farming Annual Report
Small farm central released a few days ago their annual CSA farming report from last year. They analyzed 305 CSA farms that use their Member Assembler software to determine what is going on in the CSA farming movement by the numbers. How did membership grow from 2014 to 2015? What are overall retention rates? When do people sign up? How do they make their payments? What is in the weekly boxes? And much more.
If you're interested in our findings for 2015 (and 2014), head over to the CSA Solutions Hub to download this and find a lot more resources for CSA farm businesses.