Webinar on Participatory Guarantee Systems and Community Supported Agriculture
Welcome to the 3rd Episode of the 1st Season of the CSA Webinar Series!
This episode is scheduled for the 24 April 2019, 18.30 (GMT+1). It will address the relationship between Community Supported Agriculture and Participatory Guarantee Systems (PGS). We will focus on:
What is a Participatory Guarantee System, and why it

is

beneficial for a CSA to include PGS in its operation?

How does PGS operate day-to-day, how is peer-review organized and what tools are used to evaluate the quality.

How are decisions being made and interactions

among the group?

How can PGS be used in national networks?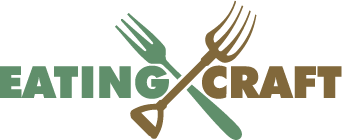 This webinar is organized by AgroEcoPolis Hellas will be joined by a group of experts from 4 different countries, who will share their experiences with us. They are: 
Federica Varini from IFOAM (International Federation of Organic Agriculture Movements), Christophe Nothomb from the GASAP (CSA network in Belgium), François Guiton from MIRAMAP (CSA network in France), and Gaelle Bigler from Urgenci (CSA network coordinator in Switzerland).
The meeting will be held Wednesday 24 April, 18.30 (GMT+1) on URGENCI's meeting room: https://zoom.us/j/9111182018. 
Please register before Wednesday 24 April (same day), 13.00 (GMT+1) by simply sending an email to contact@urgenci.net
More info on the CSAct! -project:
https://urgenci.net/?s=CSAct

CSAct!, a Community-Supported Agriculture collaborative training programme, is developing the first Webinar Series dedicated to CSA. 4 webinars are scheduled during the Spring.