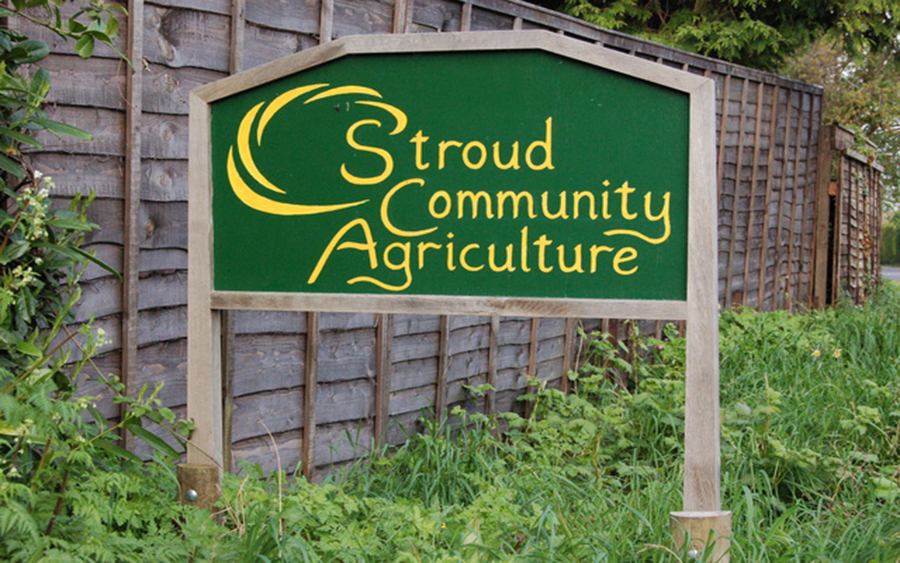 Le Mouvement des CSA au Royaume-Uni
The CSA Movement in the UK, by Kirstin Glendinning, Member of the former International Committee of Urgenci – 2010.

The CSA movement in the UK is led by the Soil Association, the UK's largest organic certifying body and lobbying charity. Between 2002 -2005 the Soil Association ran a CSA development programme, called 'Cultivating Communities' resulting in the developing of new CSA enterprises; support to existing CSA-related enterprises; new interest from 62 farms and communities indicating an interest in pursuing the CSA model further; briefing papers and case studies and 3 technical guides; and an interactive website providing information, support and networking opportunities. As a result of this pilot programme CSA became a much more widely recognised concept within the UK local food sector and since 2005 there has been a strong growth in public interest in local food, further growth of new CSA enterprises.
Essence of the CSA Movement in the UK
Many farming businesses remain on the margins of economic viability yet people are increasingly wanting to buy local produce at affordable prices. The challenge to support self-sustaining relocalised food systems based on close relationships between farms and consumers remains. The new Rural Development Programme (England) offers a new funding opportunity to promote the CSA model. Delivery through LEADER-type Local Action Groups provides an ideal vehicle for bringing specific communities and farms together to look at how they might collaborate for mutual benefit.
The time is therefore ripe for further work on CSA and for the first time ever, the potential for local food social enterprise is getting some serious attention. The Soil Association is now running a second phase CSA development programme (2007-2011).
The programme is being funded by the BIG National Lottery as part of a partnership initiative, called 'Making Local Food Work'. This involves six national organisations and has been designed:
to explore the potential for local food social enterprise;
to produce greater information and knowledge on what works and why, in relation to community enterprise;
and to analyze how these approaches meet the needs of local communities in regard to food access and food security by mid 2012.
There are a range of social enterprise models being explored: co-operatively-owned farmers markets; collaborative micro-processing; food hubs and distribution centres; food coops and buying groups; community supported agriculture; community shops.
CSA Experiences in the UK
Take Earthshare in Morayshire, for example. Started in 1994, this was one of the first CSA farms in the UK and now supplies seasonal vegetables and soft fruit boxes to over 170 subscribers. Subscribers make a commitment to EarthShare for one year at a time. During that year they receive an equal share of everything that is harvested. If harvests are bountiful, boxes are bountiful; if a particular crop fails, they receive less of that crop than planned. Subscribers are encouraged to get involved in growing and can receive discounts if they take part in optional seasonal tasks, such as weeding and fruit picking. Earthshare also hold seasonal social events throughout the year (see www.earthshare.co.uk).
Swillington Organic Farm sell table birds and pork to groups of committed members who pay 3-6 months in advance and collect their meat at the local farmers' market. "I think CSAs are the way forward," explains Jo Cartwright at Swillington. "By changing the way I do business I have achieved financial stability and a secure future. The CSA ensures that I have a committed market for my pork and poultry, and because members pay up front I get a guaranteed income. The direct relationship with the farm means there is trust and members have a greater understanding of farming" (see www.swillingtoncsa.typepad.com).
Stroud Community Agriculture in Gloucestershire supplies over 200 families with a regular box of seasonal vegetables and fruit. Grower Mark Harrison is employed by the CSA, which pays him £10 an hour (a salary of about £19,000) for his skills. The CSA has developed a thriving social network, keen to get their hands dirty on monthly work days (see www.stroudcommunityagriculture.org).
Within this larger local food social enterprise programme, the Soil Association is leading work on community supported agriculture and working closely with the existing UK CSA network. The aim is to promote the CSA approach as a viable and sustainable business model for local food production and supply. This project provides practical support in setting up CSA and organic buying group initiatives and enables ideas to be learned and shared. There is a need for more land to be made available so the project works with other like-minded groups to establish and promote an on-line community land bank information facility. There is also a practical training element of the CSA project to encourage and support 30 new CSA entrepreneurs.
Underlying all of this practical work are a series of questions set by the participants themselves, to explore and assess the benefits, the viability, the challenges, and the most successful applications of the CSA approach. The focus is on 'action research' ie a practical project that has research and shared learning as a core function, and that makes extensive use of stakeholder participatory processes.
Highlighting viable models that contribute to the creation of self sustaining, resilient, low carbon, localised food systems should be a priority. At first glance the CSA approach may seem too 'alternative' but further investigation reveals a growing public interest and a plethora of successful examples. For more information see: www.soilassociation.org/csa.aspx
The Soil Association is part of a new partnership project on local food and social enterprise called 'Making Local Food Work' funded by the Big Lottery Fund. Working with a consortium of partners, the Making Local Food Work project, is rooted in the belief that the needs of consumers, producers and the land are interdependent, and that community enterprise can renew and strengthen these links to the lasting benefit of all. See: www.makinglocalfoodwork.co.uk